Accreditations
Alongside the many awards that we have received, we're proud to have been recognised for continually achieving the highest standards in our industry.
Chartered Financial Planners
We were awarded the prestigious title 'Chartered Financial Planners' by the Chartered Insurance Institute (CII). This title is the industry's gold standard for financial planners and only awarded to firms committed to developing and maintaining the knowledge and capability of their people, so they can deliver the highest quality advice. Chartered firms must also follow a demanding code of ethical practice. This means they must work in a principled manner that places clients' interests at the heart of the advice they give. The video below explains some of the benefits of choosing a Chartered financial planner

Principles for Responsible Investment
Equilibrium has committed to the six Principles for Responsible Investment (PRI) supported by the United Nations, which are a voluntary set of investment principles to incorporate ESG (ethical social governance) into investment practice. It encourages investors to use responsible investment to enhance returns and better manage risks, while developing a more sustainable global financial system. You can learn more about the PRI and the six principles here.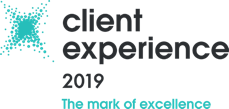 Mark of Excellence for Client Experience
The independent assessment organisation CX awards use a series of online questionnaires with clients and staff to assess their experience, satisfaction and trust. We achieved a score of 9.12 out of 10 and was awarded the Mark of Excellence for Client Experience.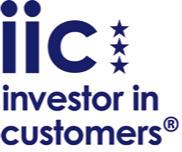 Investor in customers - 3 Star Accreditation
Achieved the Investors in customers 3 star accreditation (in 2011), an independent assessment to demonstrate that we meet regulatory standards for customer experience excellence.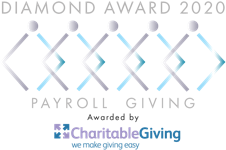 Payroll Giving Quality Mark - Diamond Award
As confirmation of our commitment to our employees' philanthropic efforts, we achieved the Government supported Payroll Giving highest quality mark – the Diamond award during the COVID-19 pandemic in 2020. The Payroll Giving Quality Mark is a government supported benchmarking system that recognises businesses operating exceptional payroll giving schemes.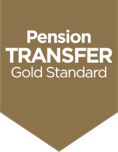 Pension transfer gold standard
Equilibrium was one of the first financial firms to be awarded the pension transfer gold standard, a voluntary code of good conduct for Safeguarded and Defined Benefit Pension Transfers advice. This was set up to make it easier for consumers to access reliable financial advice around their personal pensions, and is awarded by a representative industry body set up by the Personal Finance Society.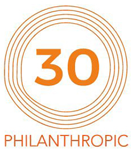 Real Business Philanthropic 30
Believing there is more to business than profits, Real Business put together a list of the 30 most caring companies in Britain for 2017. Those on the list are chosen because they care about more than just making money and are judged by a panel including representatives from the Tottenham Hotspur Foundation and the Centre for Acceleration of technology.
Awards
We are extremely proud to have been consistently recognised for excellence for over 20 years.
View awards
Get in touch with our advisers by completing this short form form or by calling 0808 156 1176.
Request a call from one of our advisers by completing this short form form or by calling 0808 156 1176.